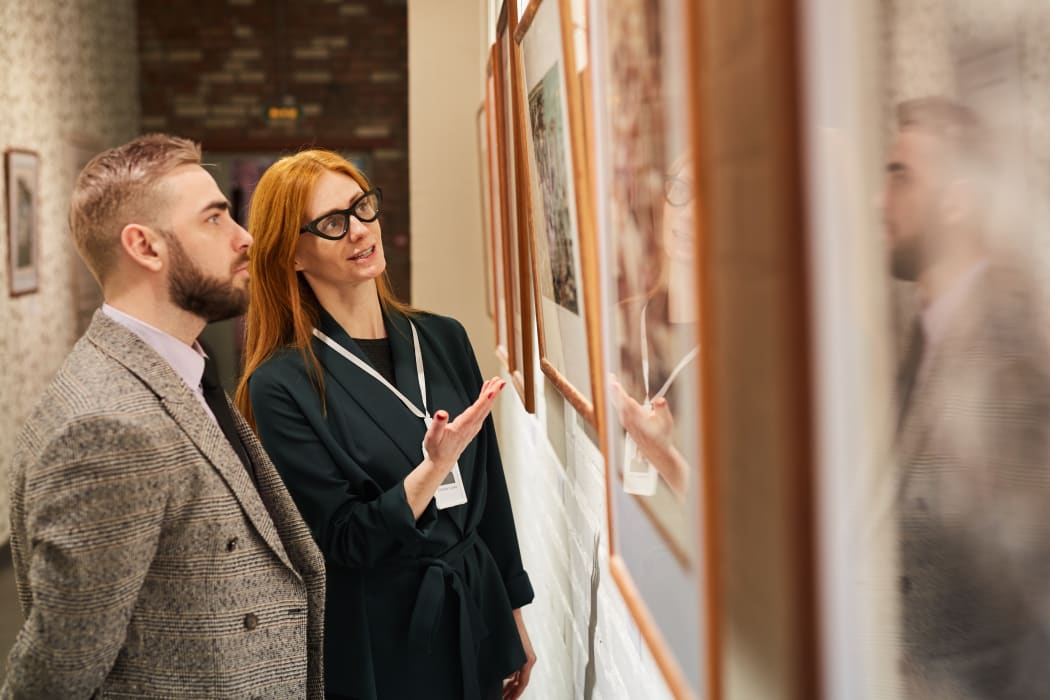 The way most of us perceive art investors are in a way mystical with the presumption those individuals have billions of dollars in their bank accounts but in reality, nowadays art collection isn't exclusive only to the wealthy.
That statement is made most apparent in the modern, contemporary art market. Headlines are made by the multimillion-dollar worth artworks sold at auction houses like Christie's or Sotheby's, but there are many artists around the world whose work costs as little as a few hundred dollars.
You might be thinking "if their work isn't, high-priced and they are relevantly unknown that would also mean the work isn't that good". But let's be honest given the tremendous success of formerly unknown artists in the past, this is doubtful. Collecting and investing in emerging artists can be just as satisfactory as the works by well-known masters, regardless of the reason for collecting whether emotional or financial.
Investment is necessary for the stimulation of the art market and the encouragement of new and upcoming talents in the future. Without the financial support of collectors and galleries, the promising talents wouldn't have their work shared and exposed to the world.
That would mean expanding your knowledge and horizons and digging a little deeper into the contemporary art world to find hidden treasures- supporting new talents and on the bigger picture supporting a cause. That cause would be giving a chance to new names in the industry but also giving them the opportunity to continue creating. Diversity in any creative field is a key to success and progressive thinking. It's beneficial to you based on the fact that you would be investing in original artwork with a probable resale value and equally favourable to the talent having the motivation and finances to continue creating. Financing emerging artists is a much-needed move as we look towards the anticipated future of contemporary art.
Useful resources :
There are multiple platforms where you could hopefully find what you are looking for many of them offer art starting from considerably affordable to highly collectable. Artsy: with a starting point anywhere between 0-1,000 $, suggesting works from well-known artists like Damien Hirst to new and upcoming ones.
Artnet: offering over 340,000 emerging contemporary artists to browse from. Saatchi art: over 1.4 million original artworks and 94k Emerging artist.
If you are still unsure of how to approach this and what sort of art, you should consider collecting, other resources that could be very useful are books and building a short library/knowledge on the subject.
As a teenager, I used to sit and read through art history books for hours until I discovered which periods and art movements actually excite me the most. Once you have discovered that learning about the artist itself or the way the works have been created is just as exciting.

Subscribe to art-related magazines and publications like Art Forum, Art in America.

Visit as many museums and galleries as possible to educate your eye and give you a critical perspective. The more you inform yourself the better understanding you would get of what you are attracted to or not. This way you will get the confidence of developing your own personal taste.

Visit 508 Gallery! We are always happy to assist you and have a chat about anything art-related or offer you consultancy on what might suit your art collection best.

Set up a studio visit with an artist you admire. Meeting the artist and seeing the space where they create can assist you in getting a better understanding of the creative process behind each work. And developing a better connection with the entire process. Following the artist on social media is also a good way to keep in touch and observe their artistic journey.

Getting a museum membership or becoming a part of a non-profit organization is also a good way of expanding your social network and becoming an active participant within the community.