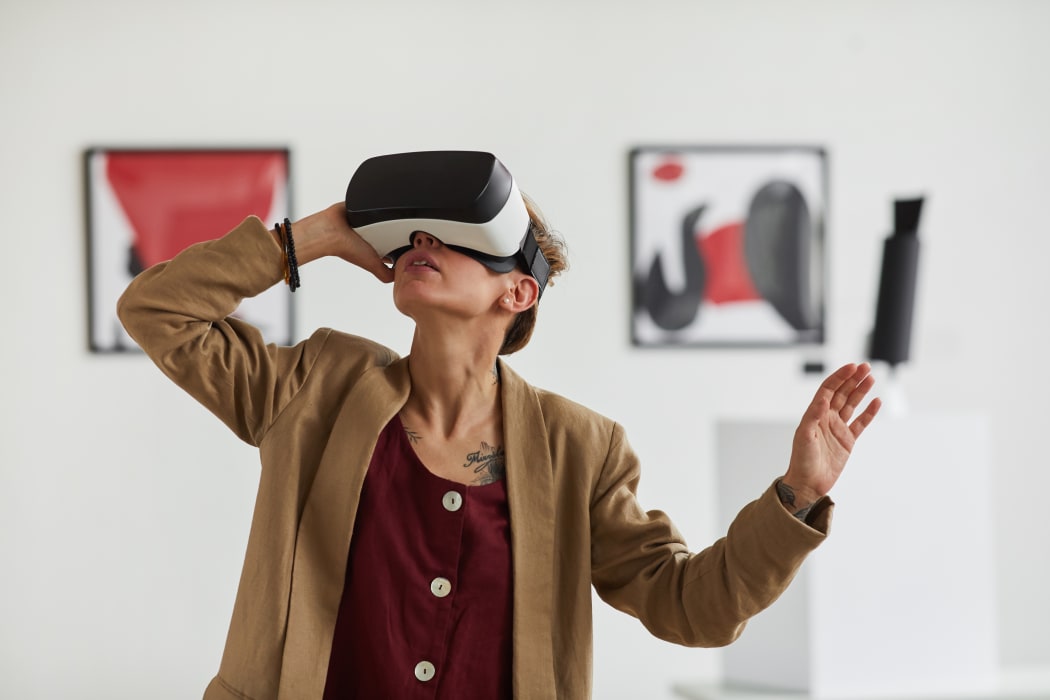 Due to the global pandemic, a lot has changed for better or worse. This isn't a narrative about how galleries and museums have used technology to rescue themselves and their exhibitions during lockdowns(some didn't attempt to, many couldn't afford to or tried and failed) instead, it is about how they handled lockdowns and ongoing restrictions by using technology to protect themselves from the unknown.
One mechanism turned out to be vital during these times and that was virtual tours. Prior to 2020, they were under-privileged unfamiliarity; rapidly, they became one of the few ways for galleries and museums to captivate the public.
And while interfaces remain somewhat awkward, they upgraded throughout the year, as visitors can see the 360-degree virtual tours created by various galleries and museums to attract people.
Last year has also demanded of curators, forcing them into unfamiliar territory where the variance between the real and the virtual becomes more enigmatic.
Will museums grow their online events into profit-oriented offerings? Nearly all of these tours are free at the moment or are used to form a community. Whether this configuration is going to create an impact, in all likelihood will have to progress into a combined subscription service – an art variation of Netflix or Spotify.
On that note the convenience and advantages are obvious. The overly crowded environment in galleries and museums have been insufficient for years – for example, the Mona Lisa displayed behind bulletproof glass under low-level lighting and surrounded by huge crowds. Making the artwork inaccessible in any sense when you can only spend a very limited amount of time observing the piece, imagine if that was your first encounter with fine art.
Currently, we are only interested in going to museums and galleries to see originals, but the Victorians didn't. They understood the value of copies and reproductions. The casts aren't exactly identical to the original, but what if we produced copies that were identical in information as well as a presentation?
With all the new printing methods and processes, exceptional statues, frescoes and chapels can be revived any place. This promises to dilate the crowds and provide local museums and galleries with a new way of life. Ultimately, they can become places where we think about art – not only stare at it.
The aftermath of the pandemic upon galleries and museums, as with so many Institutions within the arts, has been destructive. The dropping of revenue is creating prevention from re-opening when lockdown restrictions were lifted and pressured them to put the staff at risk of redundancy.