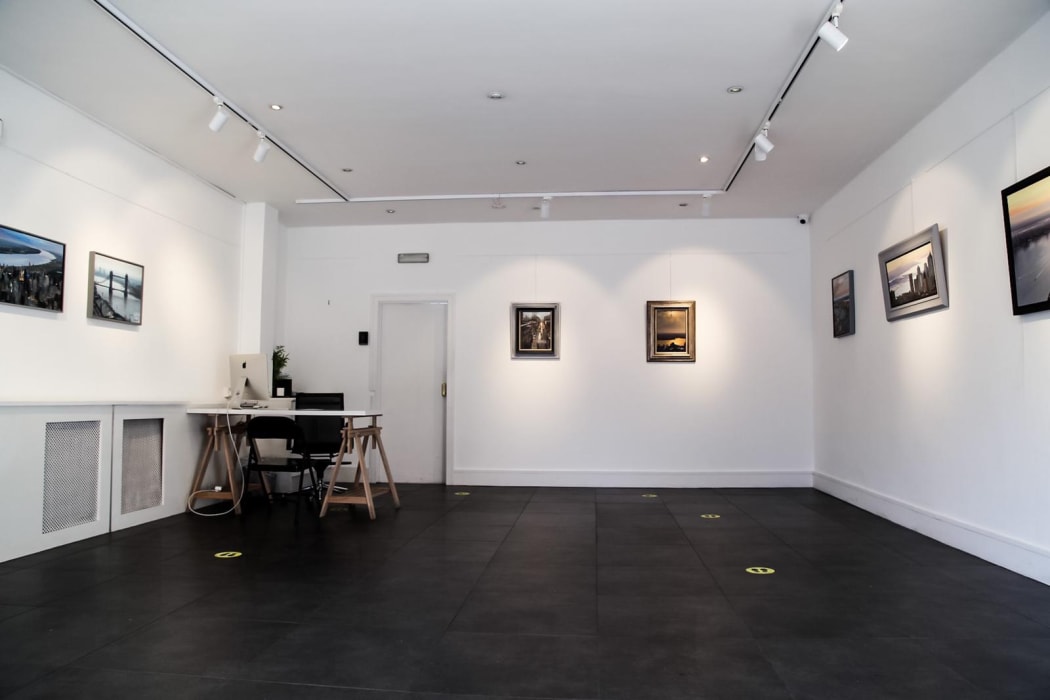 Cristobal links the urban landscape to human survival; this is mostly seen in his abstract paintings. His focus is also land and sea, where he considers this theme to be the core of his work. Light plays an essential part in his practice where the specs of bright whites and yellows can convey a sense of being, emotion, nature and a moment. It can also be a reflection of past present and future.
What is your inspiration for your (new) work and colours?
My inspiration has always been the cities, their people, their movement, their changes. But this time, I wanted to focus on city bridges.

Why do you use bridges as the exhibtion title?
Bridges are changes; they are roads that take us to a different place; they are safe to conduct that we could not do with our feet alone. The bridges are loaded with symbolism since they mean a change, an achievement, a goal and a dream
Your artworks are mostly around water scheme, what does water mean to you?
Water has great meaning for me, but it also has significant meaning for the world, water means life, it also means reflection, it can mean the reflection of ourselves.
We can see in some of your new works with the sunset, could you tell us more about how do you express the light and the reflection in your works?
The sunset have always fallen in love with me; the sunset tells everything that has happened throughout that day. That melancholy, for me, means the hope of a new day of the day that is to come. In the sunset, we can find the broadest range of colours, cold colours, warm colours and an infinite combination between them.